For any business or individual, a website is a must to get your branding across and to connect with your audience. Whether you sell products, want an online portfolio, or you're simply looking to get yourself out there digitally, a well-designed website can make all the difference. If you're building a website for the first time or looking to move from an outdated website to something shiny and new, the platform you use should be the first thing you look at.
There is a wealth of different platforms out there. But when it comes to viable, long-lasting platforms that suit your business needs, WordPress is one of the household names. More of a CMS than a simple design tool, WordPress requires a lot of experienced input upfront for success. By contrast, Limecube is an up-and-coming Australian platform with a focus on easy, efficient building for great-looking websites. But which one is the right fit for you?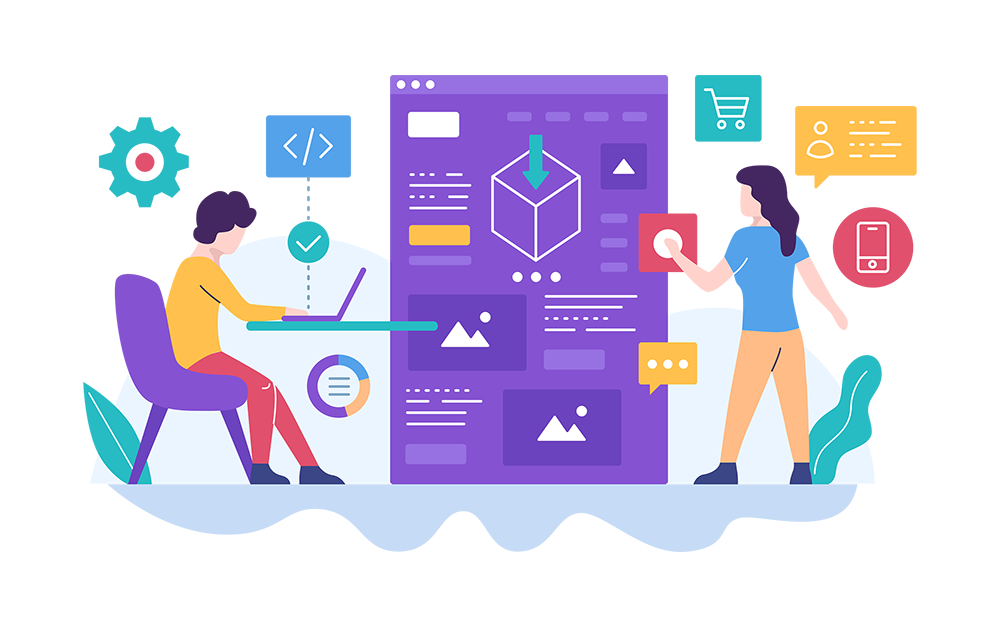 Read on to find out more about WordPress and Limecube. We've included all the pros and cons as well as which platform is the best for which users to help you make the best decision for you when it comes to your next website design. Find out more below:
Why choose Limecube?
Limecube's focus is on great website design first and foremost. For creative, high-quality websites that look great without requiring any coding knowledge, platforms like Limecube are a good bet. Here are just some of the reasons why you may want to choose Limecube for your website design:
No code needed
One of the most significant benefits of Limecube is the fact that no knowledge of code is required to operate the platform. All elements of design and drag and drop, allowing you to visually see what your design will look like before you put it live. This lack of code makes Limecube universally accessible for day-to-day use, as well as for regular upgrades and creating new pages as and when needed.
Responsive and optimised designs
Because all the code is done for you, Limecube's designs are optimised across all platforms for you immediately. That means a complete mobile and tablet website as well as a site that looks good on desktop, making your platform infinitely more accessible to your customer base or visitors. No extra work is needed to achieve mobile-friendly, pixel-perfect designs from pre-tested themes.
Built-in high-grade security
Security is included as standard with Limecube's monthly subscription fee. This means all updates are carried out for you to prevent security breaches, and enterprise security is used to keep your website safe and free from hacking or DDoS. You can sit back and let Limecube handle the security side for you, with no extra input required.
Local support and online guidance
As an Australian-owned company, Limecube is in a unique position to offer local support and fast service as and when you need it. The platform also provides a comprehensive free support centre, with plenty of tutorials and videos to help make the setup process even easier. Local service also means their support team is available on your schedule, preventing long waits and delays for help.
Everything included in one cost
Limecube works on a subscription-based model. That means you pay every month, and your website stays live with web hosting, updates, and SSL certificates included as standard. There are no additional unexpected fees to cover, and you can rest assured that your website is being actively protected. Limecube's inclusion of updates also takes away the need for manual updating and helps to improve page load speed – an essential for anyone that considers SEO necessary.
What are the downsides to Limecube?
There are many positives to Limecube's streamlined website design process. But what does the platform come up short on? Here are a few of the downsides to Limecube that you may want to consider before choosing the platform:
Limited plugin availability

There currently isn't a wealth of different plugins available on the Limecube platform. But for most individuals and small businesses, the lack of selection won't be an issue. Limecube has all that's needed for the average website. So, unless you require a particular specialised plugin, you likely won't feel like you're missing out on anything significant.
Build limitations
Because Limecube doesn't allow you to get into the code of the platform, there are certain limitations to what you can create. However, these limitations are partially in place to make the website builder more accessible to a broader audience – eliminating the possibility of breaking the design (or site) through bad code or updates.
No 100% ownership
When you build with Limecube, you're building on a closed-source platform. That means that Limecube themselves own the code. They do not own any of the imagery, videos, or content you add to their platforms, however. If you think of Limecube like a social media platform, it's the same concept. You own what you post, but you don't own the platform itself.
Why choose WordPress?
If you've ever worked on a website or designed a platform in the past, you will have heard of WordPress. The open-source industry behemoth has been a mainstay in the web design scene for years and requires a certain degree of knowledge and expertise to understand fully. Here are some of the reasons you may want to go with WordPress for your next website design:
No limits necessary
The most significant benefit of WordPress is that you have limitless possibilities when it comes to what you want to do with your design. With no restriction on code, you can create exactly what you want to. Provided you have the technical skills to do so or hire someone that does, it's possible to make something entirely bespoke for your business or individual use. You should note, however, that this lack of limits makes it far easier to break your design accidentally. Just something to keep in mind.
Thousands of plugins
WordPress is home to over 54,000 plugins, and that number is always increasing. If you need a specific plugin for your website, or you want to connect your platform up to particular software, WordPress will likely have the goods. Even fewer limitations, and plenty more customisability.
Full site ownership with open-source code
WordPress is open-source, which means anyone can use their code. Compounding that is the fact that you can do what you want with the code, which hands you full ownership over every part of your platform. If you wish to purchase a pre-made template or start from scratch, the world is your oyster. You own everything, barring any paid plugins you invest in on top.
Plenty of resources and experts available
WordPress has a long history, and as you might expect, that means there are far more experts out there than for newer website builders or CMS systems. While you may need to pay a developer for their expertise, you will have plenty of choice over the kind of specialist you work with – allowing you to tailor your website design process to your needs even further.
What are the cons of a WordPress website?
WordPress has plenty of good things, but are there any cons to picking this platform? Here are just some of the things that make WordPress a less-suitable option for some small businesses and individuals:
No all-inclusive payments
WordPress may look affordable at first glance, but the costs can skyrocket if you don't have a clear understanding of what you need. You'll need to pay for hosting, SSL certificates, any updates, installing and setting up plugins and the website design itself. Those expenses all need to be kept on top of to keep your website safe, secure, and functional.
Difficulty in editing and working on your platform
If you don't have a background in code, editing and working on your platform will be difficult with WordPress. You may either have to learn yourself or hire someone else to carry out significant updates, changes, and technical processes. This further adds to the cost, and the learning curve in understanding WordPress can be steep. While WordPress has recently had more options for visual editing which make editing easier, these come at a price as they are very heavy on your website, and require larger hosting plans (greater cost) and slow your website down by a reasonable amount.
Security and vulnerability issues
If you don't keep your WordPress platform updated, it will be vulnerable to hacking and other attacks. If you use additional plugins, that further adds to the risk. A general security update can break plugins, or plugin updates can introduce additional risk. In some cases, WordPress sees major vulnerability problems every single month, which is a concern for any business owner or individual.
Inconsistent quality of plugins and design work
Thousands of available plugins on WordPress doesn't necessarily mean they're all winners. Similarly, designed themes can have the same issue. It's easy to assume that everyone that creates plugins or designs themes are experts in their field, but it is possible to end up with plugins that break websites or themes that don't work once installed as many are not experts that create these plugins, they are just after a quick buck.
Less optimised across multiple devices
When it comes to themes, optimisation is a crucial consideration. Not all WordPress themes work perfectly as a reactive platform, and custom designs may also require extra work and cost to end up with pixel-perfect results. In most cases, you'll want to work with a developer or designer from the start that understands the need for flawless optimisation to save costs and time later on.
Are Limecube and WordPress designed for different audiences?
While, technically, each platform is designed to be used by anyone, dividing WordPress and Limecube into specific 'user groups' is a great way to understand their strengths and weaknesses.
Limecube is the ideal choice for anyone looking to create a slick, creative website without the need to understand code or get in-depth with tricky software. That makes this platform the best option for individuals and small businesses that don't have the time and money to invest in a more complex platform. You get a great-looking, on-brand site, with none of the under the hood complexities required.
WordPress, on the other hand, is all about freedom of control. You can do practically anything with the platform if you understand it correctly. That means for truly bespoke, built-from-the-ground-up websites, WordPress is a good choice. You'll need to know your way around code, or hire someone who does, but for complex sites, this industry giant can't be beaten.
Which platform is the best for me?
That all depends on what you're trying to achieve. If you have a clear idea of what you want your website to look like, and how you want it to function, speaking to the experts is a great call. At Quantum, we understand the ins and outs of all the top web design platforms (we use more than these 2, but they are 2 that we feel should be main considerations for a website platform) and website builder services, enabling us to advise you on the best option for your individual needs. Get in touch with our team today to find out more about how we can help you in this process.
Posted on:
23 December, 2020