If you're interested in driving more traffic to your website and securing more sales, you're probably on the lookout for some helpful SEO tips. You might also be wondering how to target local customers through location pages.
You're probably aware that SEO is a complex topic. With keywords, rankings, analytics, and more, there's so much to learn. In this article, we'll walk you through some key points around creating high-quality location pages to boost your website's local search engine ranking.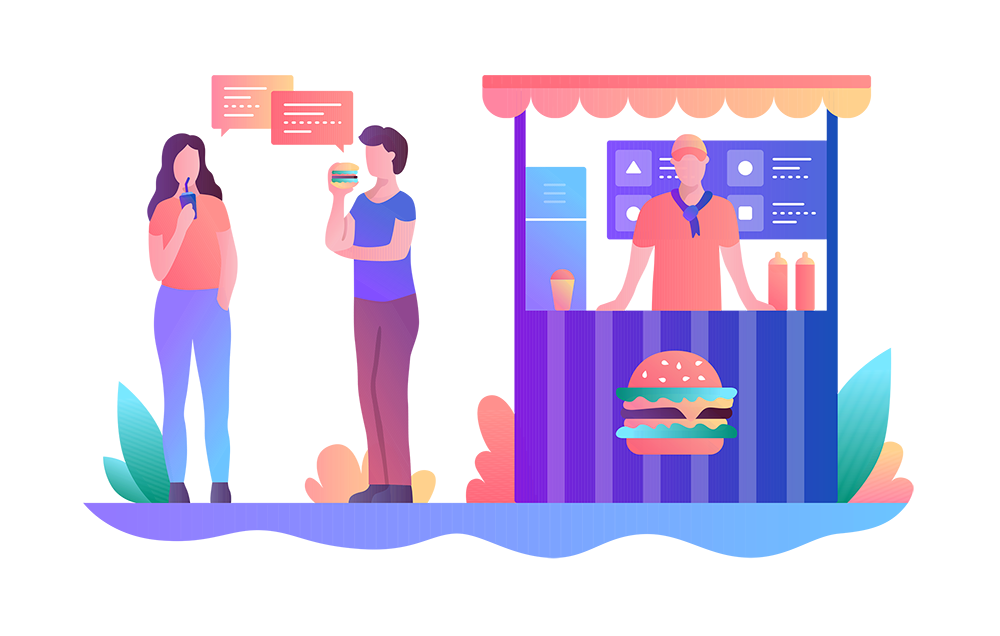 What is a location page?
Location pages are also commonly known as service area, local landing, or city landing pages. Businesses create these pages to target location-specific and long-tail key phrases, drawing local customers to their website.
All sorts of businesses use location pages to drive traffic, including real estate agencies, plumbers, dentists, electricians, hairdressers, and many more.
For example, say a plumber in Alexandria offers services across multiple suburbs, and they want to specifically target customers in each one. The first suburb they'd like to target is Newtown.
The plumber might hire a digital agency to create a location page for their website, targeting the key phrase "Newtown plumber". As long as the page meets Google's strict quality standards, it should appear in the search results when Newtown locals search for a plumber.
Since this plumber wants to target multiple areas, they'll need to create multiple location pages, each optimised for a specific location they service.
What is local SEO?
SEO stands for search engine optimisation. SEO is crucial because of Google and other search engines' strict algorithms, which measure:
How long visitors stay on your website
The quality of your content
The quality and number of keywords you use
The number and quality of links pointing back to your site
Any technical errors you have on your site
Much more
Google uses fancy terminology to describe these measurements—like sessions, traffic, engagement, bounce rate, conversions, and more. You'll come across these terms many times throughout your SEO journey.
Local SEO, then, refers to the tactics used to drive search engine traffic from customers in a specific location. For example, if you're a florist with a shop in Bankstown, you'll want to target local customers from Surry Hills and its surrounding suburbs.
Local SEO is vital for small businesses. An Aussie florist might compete online with corporations and companies from around the world, offering low prices and fast shipping. It'll be challenging to rank higher than these businesses on Google.
However, by implementing high-quality local SEO, you can rank where it counts—in front of the eyes of local customers who are ready to start shopping. These customers are much more likely to visit your store or hire your services once they've browsed through your quality web content.
Because Google uses complicated, detailed algorithms to rank thousands of sites in a millisecond or less, you'll need to be vigilant. Without a keen understanding of proper SEO practices, you could do more harm than good.
How can location pages benefit my business?
As we mentioned above, high-quality and fully-optimised location pages bring your business to the front page of Google.
But how does this help you?
Well, did you know that 68% of online browsing sessions start with a search engine? Customers across Australia use Google each day—and often multiple times a day—to find products and services.
Additionally, thanks to Google's built-in location services, most customers will see search results related to their current location. If your website doesn't clearly highlight your service areas, Google won't feature your business as a local search result.
So, to consistently bring in interested customers near you, implement location pages. Creation isn't easy, but there are tools, resources, and professionals ready to help.
SEO mistakes to avoid
You might think creating an effective landing page is as easy as building an empty page, adding some text and a keyword, and calling it a day.
But it's not so simple. Today, Google's algorithm is incredibly sophisticated, ensuring high-quality web pages get all the attention, and rush jobs fall by the wayside.
Among other issues, you should avoid:
Duplicate content (this is a common mistake we see on websites trying to execute a location pages strategy)
Keyword stuffing
Unrelated keywords and content
Bad web design
Incorrect spelling and grammar
For example, suppose your business has multiple premises spanning five or more locations. In that case, you might feel tempted to create one location page, duplicate it multiple times, and simply change the keywords.
Unfortunately, it's not that easy. Google would then classify this as duplicate content, as a simple change of keywords is not enough. Google doesn't like duplicate content. If you follow this route, you could tank your entire site's ranking!
How to get started
To get started with location pages, begin by thinking about where your existing clientele live and work.
If you're creating a new website, start with your business's physical location, and consider how far people might be willing to travel to purchase your products or services. If you travel to your customers, think about how far you're willing to go.
These considerations will help you build a list of locations—from there, you can start creating keywords you'd like to target.
If you have an existing website, you can contact the website's creator and ask them to create a few location pages. If you're just starting out, consider hiring a professional web design team to help you build your online presence the right way.
If you'd prefer to do the hard work yourself, make sure you're wary of the risks we discussed above. Remember—improper SEO practices can do serious damage to your website's ranking. It's crucial to understand Google's complex algorithms and research the best SEO practices—which are always changing—to get positive results.
Ready to grow your business?
At Quantum, we help small and large businesses increase their Google search rankings, drive more traffic to their website, and seriously boost their sales.
If you're ready to kickstart your business and start getting more clicks and conversions, get in touch with our team. We'll happily work with you to create an effective digital marketing plan to send your business to new heights.
Posted on:
03 August, 2021