Perhaps you're stepping into the realm of outsourced marketing for the first time. Or maybe you're an old hand at juggling multiple different agencies. Whatever your current setup, you may have considered full-service digital agency services. You may also be considering a single-service agency/designer/marketer. But when done right and with the right agency, using an agency with full-service capabilities will often be the best choice to boost your digital marketing in all the right ways.
Why is using a local full-service digital agency in Sydney the way to go? If you're looking for insight into whether making the switch is the right move for you, we've covered the fundamentals below to give you a head-start: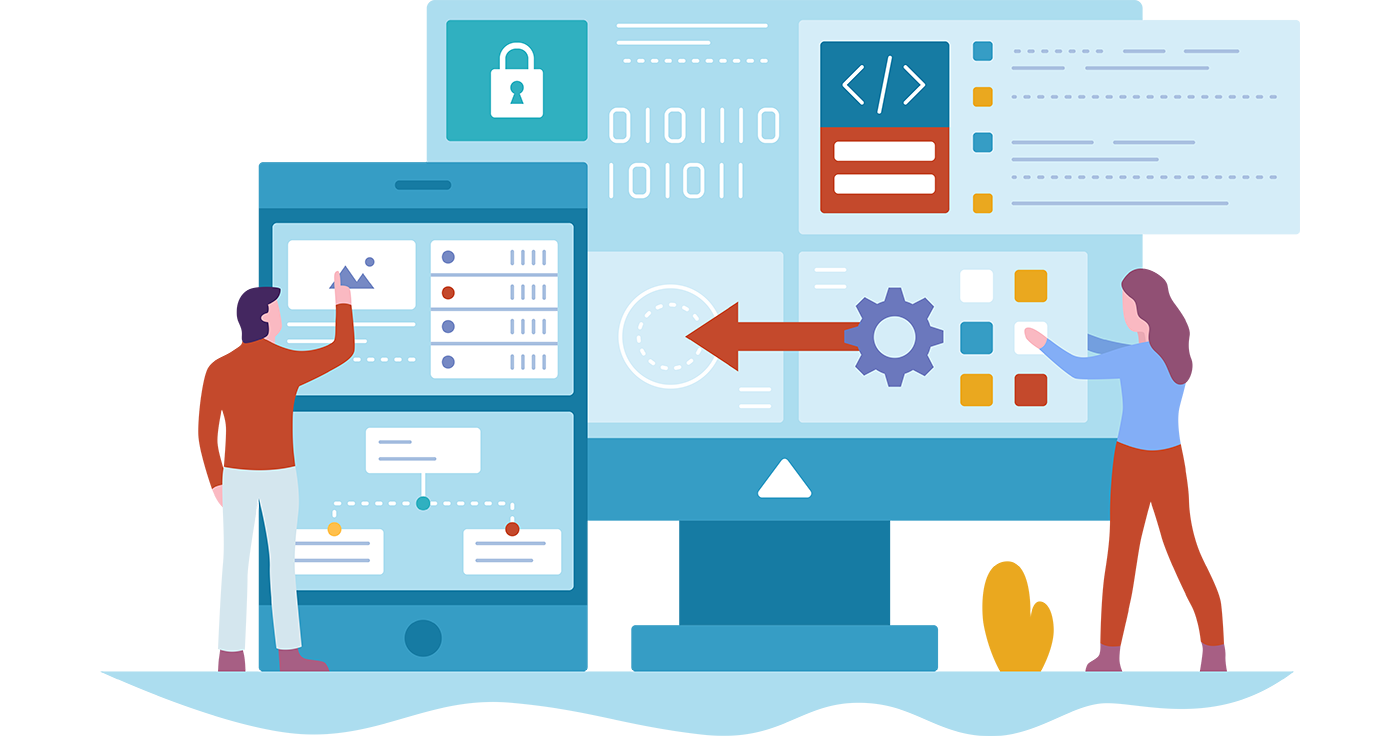 What does a full-service agency do?
A full-service agency provides end-to-end services for digital marketing, strategy, and web design. Instead of sourcing multiple specialists, businesses that choose a full-service agency get everything covered under one roof. This includes:
Web design and optimisation
A high-quality website gets your brand in front of the right people, and the content you create brings more potential customers in. Creating cohesion between your website content and additional guides, blogs, and other information is integral. A full-service agency provides both to ensure there's no divide in quality or style of content, keeping everything on-brand.
Social media planning and digital advertising
Social media marketing and general digital advertising are two core areas a full-service agency can handle. By accounting for all online marketing activities in one place, you can ensure everything gels together, looks good, and perfectly reflects the message you want your brand to show.
Content preparation and digital strategies
Strategy is vital to the long-term success of your marketing plans and activities. A full-service agency will be able to provide guidance and expertise to help your brand succeed. By covering this in-house alongside content creation, web design and digital advertising, you benefit from an aligned and effective plan across the board.
Automation and email marketing
Often, external companies and services are required to handle automation platforms and email marketing services. By bringing that to one in-house team, you get further consistency with your branding and style guidelines. A full-service agency can utilise your strategy to create automation that works for your business, from bringing in new customers to retaining existing customers.
Full services vs multiple agencies – which is best for your business?
You may be wondering – is going full-service best for me, or is it better to stick with multiple agencies to get the job done? If you're looking to outsource every marketing area, opting for one solution may be the best choice for your needs. When you work with an experienced agency that covers all aspects of their digital marketing and planning, you benefit from a service that understands all the variables. That means starting on the right foot and providing meaningful guidance based on the whole picture rather than just a slice of a larger marketing pie. And it doesn't mean you need to use all the services the agency provides. What it does mean is that even a single service provided by that agency, will have had thought gone into it with how it 'could' fit into a full-service strategy if you ever decide to add additional services later on.
What are the benefits of going with a full-service agency?
If you're unsure if an all-in-one service is the best fit for your business needs, here are a few reasons why using a full-service agency is the way to go:
No more juggling agencies and services
The initial savings on using multiple agencies may sound promising. But once you regularly have to handle numerous moving parts, individual experts and numerous deadlines, it becomes more of a challenge to keep up. With a full-service agency, you aren't attempting to juggle multiple contacts and keep many individual projects on track. Everything is condensed into one easy, functional service that does everything you need under one roof. Less time wasted means more time to work on other things.
Consolidated digital services mean nothing slips through the cracks
One of the other significant problems with handling marketing through multiple channels is things falling through the gaps. It isn't economical to keep chasing different specialists to get the work done – and this often means strategy, social media, and even important content creation falls to the side until you have time to play catch-up. By consolidating all your digital agencies into one, there's no chance for parts of the marketing strategy to get left behind, forgotten, or overlooked. Everything is in one, easily manageable place, ready and waiting for you.
End-to-end solutions create picture-perfect alignment
Alignment is another critical consideration when you choose digital agencies, especially for platforms and solutions that span multiple services. By picking an end-to-end solution, every element of your marketing activities is designed to work in harmony. That means you aren't attempting to meld multiple systems into one, and everything works together with no extra effort required. Full-service is the way to go for excellent alignment on all platforms and across all your marketing materials.
Cost savings that are not obvious
Sometimes when a company starts their website journey, they have no thought of SEO, and just want to get a website up with the intention to think of everything else later. As they are purely focussed on a website, the upfront cost is all they're looking at. As a result, we often see websites built poorly with no SEO in mind by single-service web design agencies who end up with that work.
As that single-service agency only has one focus, and that focus is often selling a low-cost website solution that technically is not sound, and doesn't go past a being a nice looking low cost off-the-shelf WordPress template, as their job ends there. However what often happens with these sites, is that when a client does decide they want SEO, their site needs major work (and quite a bit of additional cost), or even worse requires a full-rebuild to get it ready for SEO. This ends up costing a client considerably more, than if it had been done with the right agency the first time around.
Does a full-service digital agency cost more?
When you look at the flat costs of full-service agencies and numerous specialists side by side, full-service can tip the scales on costs. But that additional expense is for an excellent reason. When you pay individual specialists, you only gain access to their specific expertise. Unless you're highly knowledgeable yourself or you know absolutely everything is covered, fitting a cohesive jigsaw together of those individual pieces can be a challenge all of its own. It's easy for one or two things to fall through the cracks.
By opting for full-service marketing, you don't just get the value of an all-in-one service. You also get peace of mind that every avenue is covered and variable considered. No missing components. No forgotten emails to agencies. Just a well-rounded, high-quality solution that suits your business needs. You get what you pay for, but the question is, are you paying for a low quality product, or a high quality product that will actually drive you new revenue, and in turn giving you a great ROI that will make any upfront costs seem insignificant. That is why using a full-service digital agency in Sydney will almost always beat a single-service agency every time.
Does a full-service digital agency sound like the right fit for your business needs? Quantum provides a comprehensive digital marketing service, covering everything from web development and design to SEO, PPC and strategy. Get in touch with our team today to discuss how we can help get your brand out there in a cohesive, aligned and effective way.
Posted on:
28 August, 2021