When you're deciding where to spend your marketing dollars, you want to choose strategies that give you the best return on your investment. Google My Business is one of the most powerful and cost-effective online marketing tools for businesses of all sizes.
If you're not already on Google's business platform, you're missing out on one of the best ways to reach more customers and grow your local business. Read this short guide from Quantum for persuasive reasons why signing up should be the next priority for your digital marketing strategy.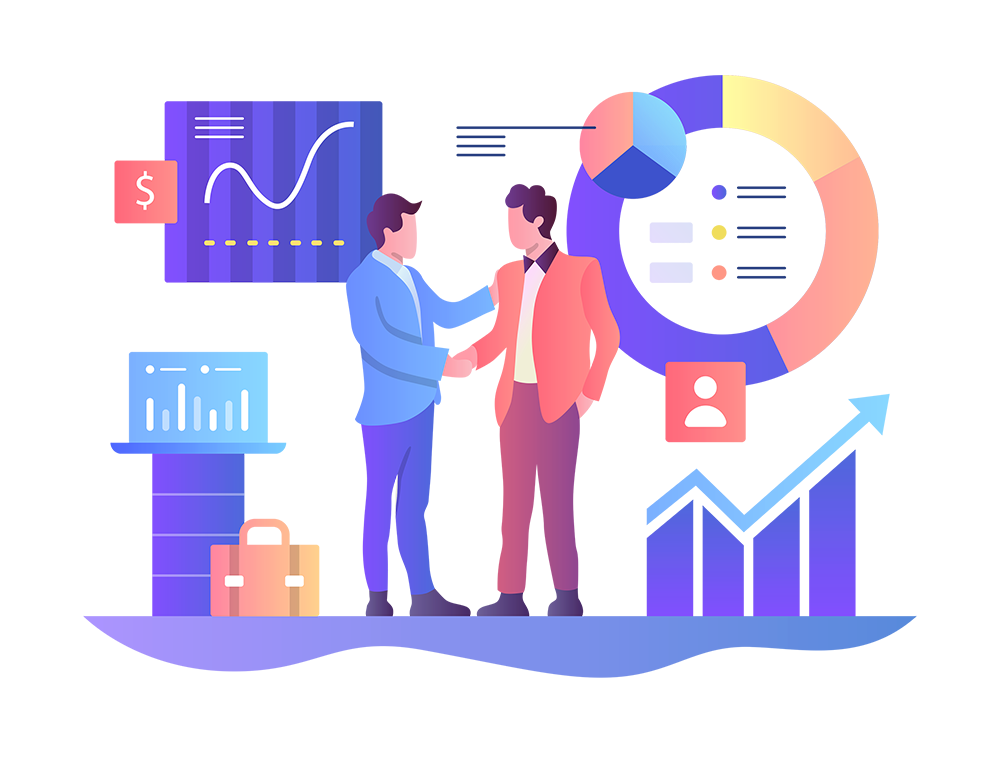 Why is Google My Business important?
Google My Business is a Google service that gives you control over how your business is presented online and helps you to reach more customers who are searching for businesses like yours in the local area.
A complete and well-optimised Google business profile will help your business to stand out from the competition and increase website visits, enquiries and conversions. The eight main benefits of a Google My Business profile are:
Get noticed
Improve local SEO
Control your business listing
Make the right impression
Keep customers in the loop
Host and manage reviews
Collect customer data
Cost-effective marketing
1. Get noticed
90% of smartphone users aren't looking for a specific brand when they search for products and services, according to Google.
Signing up to Google My Business and optimising your listing greatly improves the chance of your business appearing in Google search results when users search for relevant terms. This visibility is vital for putting your business in front of the right people at the right time.
A Google My Business profile gives users more detailed information about your business than a simple search result, including what you do, where you're located and how they can contact you. If they want to know more, they can follow the link to your website.
2. Improve local SEO
Google has prioritised local SEO in recent years, and Google My Business is one of the most powerful tools your business can use to improve your local search ranking.
You're probably familiar with the Local Pack – the list of business names and map results that appear above traditional search results on Google. A Google My Business profile is the number one determining factor of local pack rankings according to Moz.
With a well-optimised profile, any small business or start-up can outshine established brands and competitors in local searches.
3. Control your business listing
Most online business directories are out of your power to control. Google My Business is your chance to present your brand the way you want to – but only when you create and verify your listing.
If you haven't created an account on Google My Business, you might find that Google is already listing your business in search results and Maps. This type of basic entry has poor SEO and makes your business look unprofessional and untrustworthy. If it includes outdated contact details, opening hours or other incorrect information, a basic listing could even harm your business.
According to Google, customers are 70% more likely to use businesses that have complete Google My Business profiles, so you need to make sure yours doesn't miss anything out.
4. Make the right impression
Getting your profile to the top of search results doesn't mean anything if it's not appealing to customers. You only have one chance to make a good first impression, so it's important to optimise your profile right from the start.
Optimising your listing is about more than using the right keywords – you should also think about how your business is presented. This means adding images to personalise your brand and using the appropriate tone of voice for your target audience, among other things.
5. Keep customers in the loop
Optimising Google My Business isn't a one-time job. To get the most out of the platform, you should update it regularly to make sure your details are always accurate and keep your customers engaged with new content.
Posting news, offers and other updates to your account will inform your followers about your business and keep you in their thoughts, especially those who aren't following you on social media. As on all platforms, posts with images and video get the most engagement.
6. Host and manage reviews
Encouraging satisfied customers to leave reviews on your Google My Business profile can improve SEO and trust in your business. The social proof of reviews is valuable currency in digital marketing, with 88% of people trusting online reviews as much as personal recommendations according to Google.
Negative reviews won't harm your business in small numbers, and by responding to these reviews constructively, you can show that you care about your customers and take feedback seriously.
7. Collect customer data
Once your Google My Business account is active, you can routinely check analytics for insights on your audience.
As well as showing you how many people are viewing your listing and what action they take next, you can also see what search terms they use to find you and heatmaps of customer locations based on direction searches.
Leveraging these insights will guide your strategy going forward to ever greater success.
8. Cost-effective marketing
Like many of the best online marketing tools, it's free to sign up to Google My Business. This makes the service more appealing than paid directories that will give you much less visibility – but it also means that most of your competitors are probably enjoying its benefits too.
That's why it's vital to optimise your GMB profile using the latest SEO techniques to make sure you claim the top spot where it matters.
As well as ongoing keyword research and posting fresh content, you should also know how to use industry-specific attributes and local citations to improve your local rankings and give you the edge on your home turf.
Create a winning Google listing
Google My Business may be easy to use, but it takes expertise to master – especially when you're competing in a small local market.
If you want your Google business profile to succeed right from the start, Quantum's local SEO experts in Sydney can help you to create, refine and manage your profile so you can concentrate on your core business.