How to avoid penalties when promoting your dental clinic
Does your dental clinic's website comply with Australian advertising guidelines?
Marketing for health services is strictly regulated in Australia to protect the public interest. If you're not aware of what these guidelines are, you're probably already breaking them.
This could mean having to pay a fine for each offence if your website is flagged.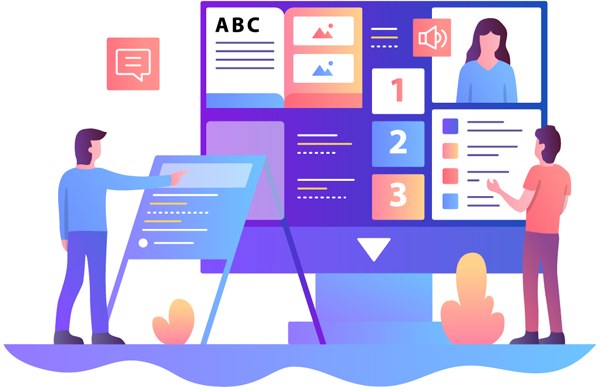 Who sets the guidelines?
The Australian Health Practitioner Regulation Agency (AHPRA) works with 14 National Boards to set the standards that health practitioners and advertisers must follow.
If your dental clinic offers certain cosmetic treatments, such as anti-wrinkle injections, you also need to comply with guidelines set by the Therapeutics Goods Administration (TGA).
Do these guidelines apply to me?
All registered and non-registered health practitioners in Australia are subject to these guidelines.
They apply to dental websites and all other forms of digital marketing that promote dental or health-related services.
What happens if I breach the guidelines?
Breaching advertising requirements is a criminal offence in Australia.
If your website or other marketing content is reported to AHPRA, you will have 60 days in which to correct the offending issue. After this time, all of your marketing content will be audited.
If any further breaches are discovered, a court may impose penalties of up to $5,000 per offence for individuals (up to $10,000 for a body corporate).
Registered or formerly registered health practitioners may also face disciplinary action for unprofessional conduct.
What is considered a breach?
Section 133 of the National Law prohibits dentists and other regulated health services from:
making false, misleading or deceptive claims
offering a gift, discount or other incentive to use a service without stating the terms and conditions of the offer
using patient testimonials to promote a service or business
creating an unreasonable expectation from services
encouraging indiscriminate or unnecessary use of regulated services
For more details and examples of what these guidelines mean, see the latest guidelines for advertising regulated health services.
How can I avoid penalties?
To make sure you avoid complaints and being taken to court, it's vital that your website and all other marketing materials don't breach advertising guidelines.
The Australian Competition and Consumer Commission (ACCC) has the following general advice for dental marketers:
Be honest
Sell your services on their merits, not exaggerations
Consider how your advertisement comes across to a layperson who has little or no knowledge of the service
If you're concerned that your website might already be in breach of guidelines, you should take action as soon as possible.
The copywriter writing your content should have experience writing in the dental industry so they know how to market your services effectively while avoiding penalties.
Talk to the dental marketing specialists
Quantum has more than 15 years' experience in dental marketing. We've worked with hundreds of dentists across Australia, helping practices to grow their local business with appealing and fully compliant websites and other marketing content.
Call 1300 3888 11 or contact our team today to find out how we can help you generate over $50,000 per month in new revenue with cost-effective marketing strategies.