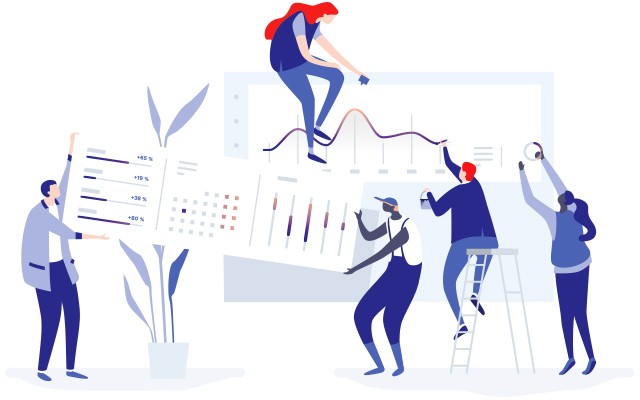 In 2019, all dental practices need to be online if you want to grow your Practice and attract more patients. Simply having a website isn't enough, as without good SEO (search engine optimisation), no one will find your site unless they know you already.
You can handle your clinic's SEO yourself, but since this can be difficult and very time-consuming, most dental professionals leave it to the experts. With no shortage of companies advertising themselves as SEO experts though, it can be hard to know which one to trust with your brand and your marketing budget.
When you're checking out agencies' websites or talking to SEO professionals, keep the following topics in mind to get an idea of whether they're likely to help you succeed and get the most out of your digital marketing investment.
Focus on ROI
Like any service, you get what you pay for with an SEO agency. It's important to choose a price plan that you can comfortably afford, but you should also look into where that investment is going, rather than just going straight for the cheapest option.
Much more important than the initial cost is the return on your investment the agency can offer. It's a red flag if an agency emphasises the up-front cost rather than what you'll gain, as ROI is the key to any marketing success. Ask to see examples of the revenue and ROI the agency has achieved for other dental clinics and find out how soon you should start to see the change.
While SEO is a long-term strategy, you should already be seeing a return on your investment by month 2. With a good agency, returns can increase 30 times by month 6 and double that by month 12. You don't have to take the agency's word for it either, as you'll be able to view the increase in phone and online bookings yourself and see how people are arriving at your site through ads, social media and other online content.
Write for people, not just search engines
Good SEO is not stuffing pages with keywords to cheat your way to the top of search results. These days, that behaviour will get you penalised by Google. While keywords are still vital for helping real people and search engines to find your website, Google's ever more complex search algorithm prioritises high quality pages that offer true value to site visitors.
A reputable SEO agency knows how to balance both sides. Their writers have experience creating engaging copy that includes the exact terms people are currently searching for, answers their questions and persuades them to take the next step in the journey – whether that's to make a booking or sign up to your newsletter.
Avoid penalties
Unlike nearly all other industries, businesses in the healthcare sector – including dentists – are subject to much stricter rules when it comes to digital marketing.
Regulators such as the Australian Health Practitioner Regulation Agency (AHPRA) have stringent standards about the type of language and claims that can be used in health care content. This is in the interest of protecting patients from misleading information and encouraging them to make their own decisions.
If your website is found to be in breach of these guidelines, this can lead to fines of up to $10,000 and other penalties if the issue isn't corrected. Examples of breaches include making false claims about a treatment, including patient testimonials on your website and creating 'unreasonable expectations' of success from a treatment.
That's another reason why it's important to use writers with specialised knowledge of the industry, who are very familiar with what can and can't be said and won't make costly mistakes.
Choose an experienced agency
From specialised knowledge of treatments to familiarity with AHPRA guidelines, the dental industry has unique requirements that benefit from an experienced team. An SEO agency that regularly works with dentists will be in the best position to help you achieve success from the onset, without running into problems or having to complete a learning curve.
Quantum has 15 years' experience in dental marketing, working with hundreds of practices all over Australia and internationally. We have intimate knowledge of the industry and know what patients want and how to help them find it. We've helped dental businesses to generate over $50,000 per month in new revenue, and that's far from our best success story.
Contact our team today to find out how we can help you to grow your practice with cost-effective SEO strategies.