When you've built a website for your clinic and filled it with quality content, it can be frustrating if you're still not reaching the top of local search results. Taking a look at how these results are presented on the screen could reveal what your competitors are doing to get more hits – or the simple trick they're not doing that will give you can the edge.
In a competitive field, you need to find ways to make your website stand out from the rest and encourage new and existing patients to click. One simple way is to add schema markup to your pages to make your search results shine.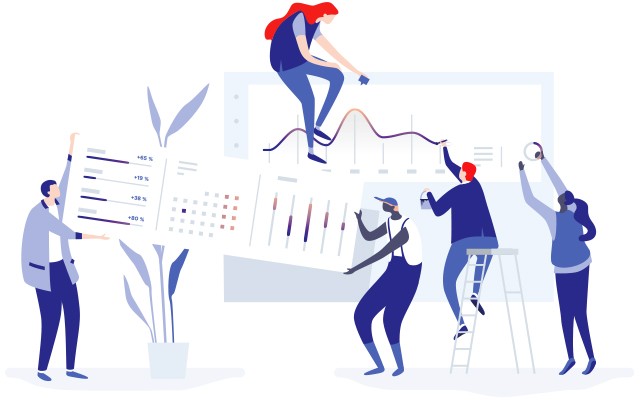 What is schema?
Schema (also called structured data) is HTML code you add to your website. This highlights key information on the page that you want to show up prominently in search results.
Have you wondered why some results on Google show more information around the main text – whether it's review stars, opening hours, or even their own search bar? Those websites are using schema markup. Google calls these enhanced listings 'rich snippets.'
Schema is tailored to the needs of every industry. Whether you're a dentist, doctor, aged care facility or other clinic, you can find appropriate schema to enhance your local listings today. The full list of schema is available at schema.org.
Why should I use it?
There are lots of good reasons to use schema markup on your medical website, but the biggest are:
Making you stand out – rich snippets are more eye-catching than plain text, especially since most medical websites still don't use it.
Improving page rank – Google and other search engines recognise schema markup and favour pages that use it, giving you an SEO boost.
Improving user experience – patients appreciate being told what they want to know right away, rather than having to wade through text.
Establishing authority – websites that use schema markup look more professional and trustworthy, to Google and your patients.
Types of schema markup for medical clinics
Once you enter the world of structured data, it seems like there's no end of useful tags you can add to your pages. Those specific to the medical field can highlight key information such as:
Medical Specialty
Medical Sign or Symptom
Medical Cause
Medical Condition
Medical Test
Medical Therapy
Medical Procedure
Medical Study
And many more
Even more important is schema for local businesses. This gives patients information at a glance about aspects of your clinic such as:
Business type
Location
Opening hours
Contact details
Reviews
Social links
How to add schema markup to your website
So you've decided you want to give your pages a boost with structured data – what next?
While there are plugins that add schema to pages automatically, this unfortunately doesn't include healthcare schema at the moment, as most clinics aren't using it yet. That means you have to either add schema manually or an SEO agency can do it for you.
If you're experienced at editing HTML, you can find all the schema language you want at schema.org or other directories. Make sure this is entered in the right places on the page and experiment with different schema to see how these affect your search results and traffic.
If you're not sure where to start, Quantum's SEO experts can help. We work with clinics across Australia and know how to implement schema specific to your industry and for local businesses generally to make your search listings richer.